ARCHIVED - Canadian Institutes of Health Research

This page has been archived.
Archived Content
Information identified as archived on the Web is for reference, research or recordkeeping purposes. It has not been altered or updated after the date of archiving. Web pages that are archived on the Web are not subject to the Government of Canada Web Standards. As per the Communications Policy of the Government of Canada, you can request alternate formats on the "Contact Us" page.
Section I - Overview
Minister's Message
It is my pleasure to present to my parliamentary colleagues, and all Canadians, the Canadian Institutes of Health Research's (CIHR) Report on Plans and Priorities for the fiscal year 2008-2009.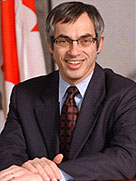 As an important member of the Government of Canada's Health Portfolio, CIHR supports over 11,000 health researchers and trainees in universities, teaching hospitals and other health organizations and research centres across Canada. This support is critical to the continued delivery of innovative health research.
Health research and its application helps ensure we have a strong health care system that provides high-quality services to Canadians.
Health research is discovering new treatments for pressing health challenges facing Canadians, such as obesity and access to care.
Health research also plays a key role in building Canada's competitive advantage. The Government of Canada's Science and Technology (S&T) Strategy released in 2007 sets a bold vision for Canada to build its competitive advantage on foundation of S&T. Clearly, today's investments in health research and innovation will lead to tomorrow's breakthrough products and services.
Over the next year, CIHR will play a key role in helping achieve the objectives of the S&T Strategy. CIHR's Report on Plans and Priorities describes how CIHR will do this.
Tony Clement
Minister of Health
---
President's Message
The Government of Canada's Science and Technology (S&T) Strategy released in March 2007 underscored the integral role of health research in building a competitive advantage for Canada.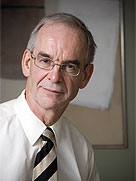 The Canadian Institutes of Health Research (CIHR) is making an important contribution to the implementation of the S&T Strategy, both in our individual programs and collectively with other federal granting councils. Indeed, the key principles of the S&T Strategy - excellence, priorities, partnerships and accountability - are fundamental to all of CIHR's activities. Moving forward this year, CIHR will focus on a few clear priorities to help ensure optimal alignment with the S&T Strategy.
In 2008-2009, CIHR will continue to reinforce its long-term commitment to funding excellence in research as judged by its peers. It will also make improvements to its peer review process and improve multi-year planning to ensure new ideas and new researchers can flourish.
CIHR will continue to fund, in partnership with other agencies, priority areas of health research that respond to the health needs of Canadians, such as pandemic preparedness, obesity, mental health and access to cancer care.
Over the next year, CIHR, along with the Natural Sciences and Engineering Research Council and the Social Sciences and Engineering Research Council, will continue implementation of a multi-year action plan to align and consolidate programs and improve client services to the research community.
The three granting councils will also continue the examination of the balance of federal research investments in order to deliver recommendations for improving the value for money of these investments.
Finally, over the next year, CIHR will be updating its strategic plan, Blueprint, to prepare the organization for the next phase of its evolution. Known as Blueprint II, the document will set in place a strategic plan for 2008-2009 to 2013-2014, a period that is sure to be as rich and accomplished as early years of CIHR.
Pierre Chartrand, PhD
Acting President, Canadian Institutes of Health Research
---
Management Representation Statement
I submit for tabling in Parliament, the 2008-2009 Report on Plans and Priorities (RPP) for the Canadian Institutes of Health Research (CIHR).
This document has been prepared based on the reporting principles contained in Guide for the Preparation of Part III of the 2008-2009 Estimates: Reports on Plans and Priorities and Departmental Performance Reports:
It adheres to the specific reporting requirements outlined in the TBS guidelines;
It is based on the department's Strategic Outcomes and Program Activity Architecture (PAA) that were approved by the Treasury Board;
It presents consistent, comprehensive, balanced and reliable information;
It provides a basis of accountability for the results achieved with the resources and authorities entrusted to it; and
It reports finances based on approved planned spending numbers from the Treasury Board Secretariat.
Pierre Chartrand, PhD
Acting President, Canadian Institutes of Health Research
---
CIHR's Operating Environment
1. Approach to Health Research
The mandate of CIHR is to excel, according to internationally accepted standards of scientific excellence, in the creation of new knowledge and its translation into improved health for Canadians, more effective health services and products and a strengthened Canadian health care system (Bill C-13, April 13, 2000).
CIHR is the Government of Canada's premier agency for health research. CIHR's vision is to position Canada as a world leader in the creation and use of new knowledge through health research that benefits the health of Canadians and the global community.
To accomplish this, CIHR provides a range of programs and activities that are designed to support outstanding research - both open research (investigator-initiated) and strategic - to build health research capacity, and to promote knowledge translation in accordance with CIHR's mandate and strategic directions. CIHR funds more than 11,000 health researchers and trainees in universities, teaching hospitals and other health organizations and research centres across the country who conduct research in the following areas: biomedical; clinical; health systems and services; the health of populations; societal and cultural dimensions of health; and environmental influences on health.
A Key Role in the Health Portfolio
The Minister of Health, through the work of the Health Portfolio, is responsible for maintaining and improving the health of Canadians. The Portfolio consists of Health Canada, the Public Health Agency of Canada, the Canadian Institutes of Health Research, the Hazardous Materials Information Review Commission, the Patented Medicine Prices Review Board and the newly formed Assisted Human Reproduction Canada. Each member of the Portfolio prepares its own Report on Plans and Priorities.
The Health Portfolio, shown in Figure 1 below, consists of approximately 12,000 employees and an annual budget of over $3.8 billion.
Figure 1:

Inside CIHR'S Organization
Accountability
CIHR is a departmental corporation with one business line - to achieve excellence in the creation of new knowledge, through research, and its translation into improved health for Canadians, through improved health products and services and a strengthened health care system.
Minister
The Honourable Tony Clement, Minister of Health and Minister for the Federal Economic Development Initiative for Northern Ontario, is responsible for the CIHR.
Overall CIHR Governance Framework
As indicated in Figure 2 below, CIHR's governance structure includes the Governing Council and its committees, CIHR's Corporate Office, and CIHR's 13 virtual and geographically distributed Institutes.
Figure 2: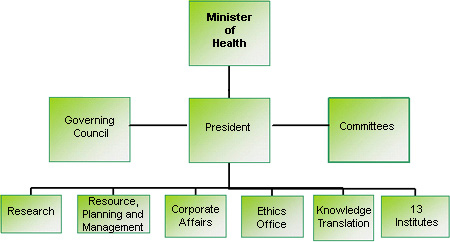 Governing Council
The organization's open and transparent stewardship is the responsibility of the Governing Council, which is chaired by CIHR's President and comprised of 20 volunteer Canadians representing a wide range of backgrounds and disciplines who have been appointed by Order-in-Council for a term of not more than three years and are eligible for reappointment. Members may be appointed to no more than two consecutive terms.
To help the Governing Council in the discharge of its duties, it established the following committees:
Executive Committee
Nominating and Governance Committee
Standing Committee on Ethics
Standing Committee on Finance and Planning
Standing Committee on Performance Measurement, Evaluation and Audit
Stem Cell Oversight Committee
President
Pierre Chartrand, PhD is the Acting President who reports to the Minister, and has an Executive Vice-President, 3 Vice-Presidents including the Chief Financial Officer, a Director of the Ethics Office, and 13 Institute Scientific Directors who report to him.
Senior Management
Christine Fitzgerald, Executive Vice-President
Dr. Kelly VanKoughnet, Acting Vice-President, Research
Dr. Ian Graham, Vice-President, Knowledge Translation
James Roberge, Chief Financial Officer, Vice-President Resource Planning and Management
Dr. Burleigh Trevor-Deutsch, Director, Ethics Office
Scientific Directors
Below are the Scientific Directors of each Institute:
Dr. Jeff Reading, Aboriginal Peoples' Health (IAPH)
Dr. Anne Martin-Matthews, Aging (IA)
Dr. Philip Branton, Cancer Research (ICR)
Dr. Peter Liu, Circulatory and Respiratory Health (ICRH)
Dr. Joy Johnson, Gender and Health (IGH)
Dr. Roderick R. McInnes, Genetics (IG)
Dr. Colleen M. Flood, Health Services and Policy Research (IHSPR)
Dr. Michael Kramer, Human Development, Child and Youth Health (IHDCYH)
Dr. Bhagirath Singh, Infection and Immunity (III)
Dr. Jane Aubin, Musculoskeletal Health and Arthritis (IMHA)
Dr. Rémi Quirion, Neurosciences, Mental Health and Addiction (INMHA)
Dr. Diane Finegood, Nutrition, Metabolism and Diabetes (INMD)
Dr. John Frank, Population and Public Health (IPPH)
Persons employed by the Institute, including the Scientific Director, are employees of the host institution and not employees of CIHR.
The Institutes
Each Institute is headed by a Scientific Director who is a leader in their field (as noted above), and is guided by an Institute Advisory Board comprising volunteers from the Institute's respective research communities. Institute Advisory Boards are an essential mechanism for strengthening CIHR's link with the larger research community, and for providing guidance and direction on research and knowledge translation priorities.
Through its 13 Institutes, CIHR is creating new opportunities for Canadian health researchers to produce results that matter to Canadians and the rest of the world. CIHR uses a problem-based, multidisciplinary and collaborative approach to health research. The majority of its funded research is investigator-driven, while funding is also directed towards specific strategic initiatives that respond to health challenges.
CIHR's approach to research is enabled by its structure - unique in the world - that brings together researchers from across disciplinary and geographic boundaries through its 13 Institutes. Each Institute, along with its Advisory Board, works closely with its partners, including other research funders, those who carry out the research, and those who use its findings, to develop strategic plans which identify strategic research themes of importance to Canadians and highly relevant to government priorities. Each Institute's themes embraces a range of research from fundamental bio-medical and clinical research, to research on health systems, health services, the health of populations, societal and cultural dimensions of health and environmental influences on health. This integrated approach brings together researchers, health professionals and policy-makers from voluntary health organizations, provincial government agencies, international research organizations and industry and patient groups from across the county, under each Institute's mandate.
The table below indicates examples of Institutes' strategic research themes, along with the lead Institute on each strategic research theme, and the collaborating Institutes.
Strategic Research Themes
Lead and Collaborating Institutes
Aboriginal Health

IAPH, in collaboration with

Children and Youth

IHDCYH, in collaboration with

IA
IAPH
ICR
ICRH
IG
IGH
IHSPR
III
IMHA
INMHA
INMD
IPPH

Infectious Disease

III, in collaboration with

Mental Health

INMHA, in collaboration with

IAPH
IGH
IHSPR
IHDCYH
IPPH

Obesity

INMD, in collaboration with

IA
IAPH
ICRH
IGH
IHDCYH
IPPH
Program Activity Architecture (PAA) Crosswalk
In CIHR's Management Accountability Framework (MAF) assessment that was completed in Spring 2007, it was indicated that the CIHR's PAA structure should be revised to further clarify and differentiate the various CIHR funding programs.
In response to this concern, CIHR's Senior Management, including representatives from the 13 Institutes, reviewed and updated the PAA structure to help guide business planning across the organization. The modifications included rewording the three strategic outcomes to better reflect the research undertaken; creating three new sub-activities to differentiate CIHR's programs under the Open Research program activity and adding the earmarked targeted research programs and strategic and large research initiatives under the Strategic Research program activity.
The new PAA structure, effective 2008-2009, has three high-level strategic outcomes that are broken down into 8 major programs, which are further broken down into 19 sub-activities.
A diagram of the new PAA structure, as well as the specific risks and challenges related to each strategic outcome, are also included in Section II of this document.
Voted and Statutory Items Displayed in the Main Estimates
| Vote or Statutory Item | Truncated Vote or Statutory Wording | 2008-2009 Main Estimates (in millions) | 2007-2008 Main Estimates (in millions) |
| --- | --- | --- | --- |
| 20 | Operating Expenditures | 42.9 | 42.4 |
| 25 | Grants | 881.3 | 822.5 |
| (S) | Contributions to Employee Benefit Plans | 4.4 | 4.6 |
| | Total Department or Agency | 928.6 | 869.5 |
The increase of $58.8 million in Vote 20 is due to numerous funding announcements made since the approval of the 2007-2008 Main Estimates, as follows: In its 2007 Federal Budget, the Federal Government announced a permanent $37 million base budget increase for CIHR, which was allocated fully to the CIHR Grants Vote for 2008-2009. Also as part of the 2007 Federal Budget, the Federal Government announced approximately $7.9 million in new funding for CIHR for the Canada Graduate Scholarships Program. In addition, CIHR will receive some incremental program funding increases in 2008-2009 to various Grants and Awards programs, as previously approved by the Treasury Board, including for HIV/AIDS programs ($3.2 million), Pandemic Preparedness ($2.9 million), Fabry's Disease ($0.8 million), as well as increased transfers from the Public Health Agency of Canada for Master's in Public Health Awards ($0.6 million) and Influenza Research ($0.156 million). In 2008-2009, CIHR will also receive additional grant monies for the International Polar Year ($3.8 million) and for the National Anti-Drug Strategy ($0.94 million). CIHR has also re-profiled $0.5 million of its 2007-2008 Canada Graduate Scholarship funding to 2008-2009, and will receive net Grant funding transferred from other departments totalling approximately $0.98 million in 2008-2009.
Departmental Planned Spending Table and Full Time Equivalents (FTE)
Forecast Spending 2007-2008
Planned Spending 2008-2009
Planned Spending 2009-2010
Planned Spending 2010-2011
(in millions)
Fund Research (Based on the 2007-2008 PAA structure)
493.5
0.0
0.0
0.0
1.1 Open Research
0.0
462.6
464.3
464.3
1.2 Strategic Priority Research
0.0
122.6
104.6
107.4
2.1 Researchers and Trainees
203.6
196.1
200.6
201.0
2.2 Research Resources and Collaboration
70.0
50.9
49.5
49.5
2.3 National and International Partnerships
28.1
25.2
25.2
25.2
2.4 Ethical, Legal and Social Issues
6.3
2.9
3.0
3.0
3.1 Knowledge Translation of Health Research
40.7
40.8
41.1
41.1
3.2 Commercialization of Health Research
27.3
27.5
26.7
26.7
Budgetary Main Estimates (gross)
869.5
928.6
915.0
918.2
Non-Budgetary Main Estimates (gross)
0.0
0.0
0.0
0.0
869.5
928.6
915.0
918.2
Less: Respendable revenue
0.0
0.0
0.0
0.0
Total Main Estimates
869.5
928.6
915.0
918.2
Adjustments:
Supplementary Estimates:
Centres of Excellence for Commercialization
73.5
-
-
-
Permanent budget increase as per Federal Budget**
37.0
-
-
-
Canada Graduate Scholarships Program**
4.0
-
-
-
Funding for International Polar Year 2007-2008**
3.8
-
-
-
Transfers from Other Government Departments to fund Strategic Priority Research
2.2
-
-
-
Operating budget carry-forward - 2006-2007
2.1
-
-
-
Funding to increase Evaluation Capacity**
0.3
-
-
-
Funding to increase Internal Audit Capacity**
0.2
-
-
-
Funding for Anti-Drug Strategy**
0.1
-
-
-
Transfer of funds to IDRC for Teasdale-Corti**
(0.5)
-
-
-
Total Adjustments
122.7
0.0
0.0
0.0
Total Planned Spending
992.2
928.6
915.0
918.2
Less: Non-Respendable revenue
(2.8)
(2.9)
(2.9)
(2.9)
Plus: Cost of services received without charge
5.5
5.2
5.2
5.2
Net cost of Program
994.9
930.9
917.3
920.5
Full Time Equivalents
441
458
456
455
** Note: These items represent multi-year funding included as "Planned Spending" for 2008-2009 and beyond (if applicable) in the table above.
As demonstrated in the table, in the absence of new funding, CIHR's planned spending will decrease slightly over the next three years. The decrease is due to the fact that funding for the Centres of Excellence for Commercialization and Research ($73.5 million) was solely approved for the 2007-2008 fiscal year. Also, the funding under the Expensive Drugs for Rare Diseases Initiative (funding of $12.8 million in 2008-2009) will be sunsetting following the 2008-2009 fiscal year.
CIHR's Core Activities
CIHR activities include the funding, coordination and promotion of health research through open competitions, strategic initiatives, and knowledge translation. CIHR also manages with other federal agencies a number of programs, including the Networks of Centres of Excellence program, Canada Research Chairs, and Canada Graduate Scholarships.
CIHR invests a significant portion of its budget on research grants and personnel support awards in open competitions, enabling individual researchers or groups of investigators to identify research areas that they consider to be of importance. The remainder of the CIHR budget is invested in strategic research which is research directed towards specific topics identified by CIHR's Institutes following broad consultation with their respective research community. CIHR's Institutes' practices for establishing strategic research priorities, for example through their Advisory Board, is previously described in section Organization Information above.
CIHR provides a range of career and training programs to support health researchers across all disciplines, building capacity in those areas where needs are identified. CIHR also develops and supports innovative training programs that promote a multidisciplinary approach to understanding health and disease. Equally important, CIHR also contributes to improved research ethics policies and practices in Canada and internationally.
CIHR has established many new initiatives in the past seven years, almost all in partnership with other stakeholder organizations, to realize the potential of research to improve the health of Canadians, strengthen Canada's health care system, and contribute to Canada's knowledge-based economy. They include:
Programs to assist researchers in translating their discoveries to applications in the marketplace, and to engage communities across Canada in health research;
Strategic initiatives that address emerging health threats and other important issues of concern to Canadians, such as obesity, cancer and mental health; and
Innovative training initiatives that will support the next generation of health researchers and provide them with the training they need in a collaborative, interdisciplinary research environment.
World Class Research Through CIHR's Peer Review Process
Applications submitted to CIHR undergo rigorous peer review on a competitive basis by committees of experts in the field. These experts examine proposals with respect to their significance in advancing knowledge and promoting the health of Canadians. They also assess them on the basis of innovation and feasibility of technical approach. The qualifications and track record of the researchers and the availability of the resources and expertise necessary for the proposed studies are also examined. Through a process of consensus, the committee arrives at a numerical rating that reflects the quality and merit of each proposal. As a result, only those that meet internationally accepted standards of excellence are funded.
Knowledge Translation and Commercialization
A key part of CIHR's mandate, knowledge translation (KT), is a dynamic and iterative process that includes synthesis, dissemination, exchange and ethically sound application of knowledge to improve the health of Canadians, provide more effective health services and products, and strengthen the Canadian health care system. This process takes place within a complex system of interactions between researchers and knowledge users which may vary in intensity, complexity and level of engagement depending on the nature of the research and the findings as well as the needs of the particular knowledge user.
Through the work of the Knowledge Translation Portfolio, and the CIHR Institutes, CIHR aims to foster and enhance knowledge to action within and outside CIHR.
This is accomplished through funding of knowledge translation research and activities; facilitation and management of partnerships that can accelerate knowledge translation; and development of measurement, analysis and evaluation policies, frameworks and tools to assess the outcomes and impacts of CIHR-funded research.
Commercialization is an integral part of KT. Health-related companies, including biotech companies, have more than $20 billion in revenues each year. CIHR has developed a coherent suite of programs to help move research discoveries from the academic setting to the marketplace. CIHR's Commercialization and Innovation Strategy builds on work done to date, and fills the identified gaps in moving discovery to the marketplace.
CIHR's Partnerships
Partnerships are integral to the success of CIHR. This is reflected in the CIHR Act which identifies partnering activities as one of the ways that CIHR can achieve its objective to excel in the creation of new knowledge and its translation into improved health for Canadians. The Science and Technology (S&T) Strategy reinforces this directive for us to promote excellence, focus on priorities and enhance partnerships.
Moving forward, CIHR is committed to encouraging even greater involvement from CIHR's partners and to strengthen our partnership practices. As such, CIHR is developing a comprehensive action plan that focuses on increased consultation with partners on issues of common concern, more effective communications and better internal coordination. These activities are meant to enhance the important partnership work of the Institutes and to eliminate duplication for the partners.
Since its inception, CIHR has developed strategic partnerships with a range of organizations, including other federal government departments and agencies including the National Sciences and Engineering Research Council of Canada (NSERC) and the Social Sciences and Humanities Research Council of Canada (SSHRC), provincial research funding agencies and relevant provincial and territorial departments, health charities, professional associations, other non-governmental organizations, and industry. CIHR's partners help set research priorities, share best practices in research and peer review, build research capacity, ensure that the application of knowledge is used appropriately to improve health of Canadians and make more effective use of resources for research. In 2008-2009, CIHR will continue to expand its partnership base by reaching out to appropriate stakeholders to ensure it responds to the needs of the health research community.
The President's Voluntary Health Sector Committee continues to be an important venue to strengthen and build the relationship between CIHR and voluntary sector partners, including the health charities. CIHR works closely with the Health Charities Coalition of Canada (HCCC) to address research issues of common interest. A minimum of two meetings per year are organized and are co-chaired by HCCC and CIHR.
The Forum of Health Research Funders is a new initiative that brings together the major health research funders in Canada, including the health charities and the National Alliance of Provincial Health Research Organizations (NAPHRO).The goal of this forum is to discuss issues of common concern, share information on best practices, communicate new initiatives and identify opportunities for potential collaboration. Members meet a minimum of twice per year and develop working groups as needed to work on specific tasks between meetings. There is no designated authority within the group and the role of co-chair is rotated for each meeting. Secretariat support is provided by CIHR.
Another new area of partnership activity for CIHR is to begin to look at the Canadian public as an important partner that can help to inform the health research agenda. As such, CIHR is developing a Citizen Engagement framework to enhance its consultations with the public, to synthesize the results of the consultations and to integrate the results into CIHR's strategic decision-making.
The outcomes of these partnership activities are well-integrated research programs, increased collaboration and synergies amongst all the players in the health research field. Working with approximately 350 organizations from all three sectors, CIHR has been able to leverage well over $558 million in additional health research funding since its inception. This figure does not include the important non-financial contributions which partners bring such as access to professional networks, shared tools as well as other in-kind resources.
International Collaborations
The government of Canada's new Science & Technology (S&T) Strategy - Mobilizing Science and Technology to Canada's Advantage - sets out a comprehensive, multi-year science and technology agenda for Canada. The Strategy's international dimension emphasizes the importance of international strategic partnerships and alliances if Canada is to be well connected to the global supply of ideas, talent and technology. CIHR places emphasis on both these requirements as core aspects of the way CIHR does business. In May 2007, the three federal Granting Councils released a joint statement on the Government of Canada's new S&T Strategy, committed to strengthening joint efforts to address the knowledge, people and entrepreneurial advantages. CIHR, NSERC and SSHRC (the tri-council agencies) are committed to work in close collaboration to develop new internationally focused initiatives, while integrating an international dimension into their existing programs.
From CIHR's inception, international cooperation has been integral to its vision. To date, CIHR has established and co-funded over 150 partnerships with sister organizations in various countries in Africa, Asia-Pacific, Europe and the Americas. Through bilateral collaborations with leading health research organisations in various countries, including Australia, China, Finland, France, Germany, India, Ireland, Italy, Japan, Mexico, New Zealand, Russia, United Kingdom, and the USA, CIHR has been able to leverage additional health research funding. CIHR's extensive suite of international partnerships and collaborations have led to cutting-edge science, and contributed to improved health outcomes and economic opportunity for Canadians, while profiling Canada as a partner of choice on the international scene.
CIHR has several ongoing international collaborations. Examples of activities that will continue through 2008-2009 include the following:
CIHR and Instituto Superiore di Sanitas (ISS), Italy's Institute for Public Health Research recently signed a Memorandum of Understanding (MOU) with the goal to enhance and expand Canada-Italy cooperative efforts in health research. ISS and CIHR will seek to develop collaborative projects in four specific areas: cancer, stem cells, infectious diseases, and vaccines.
CIHR has partnered with China's Ministry of Education to jointly support the Canada-China Norman Bethune Health Research Scholarships Program, a unique scholarship program that will enable outstanding young Chinese researchers to pursue health research in Canada under the mentorship of leading Canadian health researchers. Up to 30 scholarships will be offered annually to students from China to pursue PhDs in broad areas currently funded by CIHR at Canadian universities and their affiliated institutions.
In an effort to facilitate Canadian health researchers' participation in the European Union's Framework projects, CIHR has partnered with sister granting councils and other federal science-based departments and agencies to support the European Research Area-Canada (ERA-CAN) program. The ERA-CAN program aims to pave the way for an increase in the quality, quantity, profile and impact of S&T cooperation between Canada and the European Research Area. CIHR will continue to facilitate Canada-Europe health research collaborations through the ERA-CAN program.
CIHR and the National Science Foundation of China (NSFC) have maintained a strong collaborative relationship since the signing of the CIHR-NSFC MOU and the establishment of the Canada-China Health Research Initiative in 2005. To date the NSFC and CIHR (INMHA, IHDCYH, III, IG, INMD, ICRH, IA and IGH) have funded 35 joint projects involving teams of leading Canadian and Chinese researchers in various areas of health research. In 2008-2009, CIHR and the NSFC will fund up to 20 joint projects in a variety of health research areas.
In 2008-2009, CIHR will continue to expand its global health research funding through its partnership with the Bill and Melinda Gates Foundation and the Wellcome Trust. As the only Canadian government organization participating as a funding partner in this innovative initiative, CIHR will continue to support the Grand Challenges in Global Health Initiative, an initiative that seeks to develop scientific or technological innovation that would remove critical barriers to solving health problems in the developing world.
CIHR's 13 Institutes will continue to nurture, develop and maintain strong collaborative linkages and partnerships with international counterparts in health research areas of mutual interest and benefit. For example: in China (neuroscience, maternal and child health, cardiovascular disease, genetics, diabetes and obesity, infection and immunity, gender and health, and aging); Japan (neuroscience, maternal child and youth health, aging); Germany (infections and immunity); Italy (cancer, infection and immunity, genetics); Mexico (tuberculosis, influenza); Australia and New Zealand (Aboriginal peoples' health); the U.S. (mental health, heart/lung/blood); and India (chronic and life-style diseases).
In 2008-2009, CIHR will continue to build international partnerships and alliances to support international research collaborations and training schemes, with the goal of ensuring that Canada is on the leading edge of health research developments.
4. Moving Forward: Blueprint for Health Research and Innovation
CIHR launched its first strategic plan: Investing in Canada's Future: CIHR's Blueprint for Health Research and Innovation in January 2004. The plan sets out five key areas where CIHR will focus over the period 2003-2004 to 2007-2008:
strengthen Canada's health research communities;
address emerging health challenges and develop national research platforms and initiatives;
develop and support a balanced research agenda that includes research on disease mechanisms, disease prevention and cure, and health promotion;
harness research to improve the health status of vulnerable populations; and
support health innovations that contribute to a more productive health system and prosperous economy.
In 2008-2009, CIHR will complete the Blueprint renewal process, as described in Section IV of this report.
5. Managing Risks and Challenges
Risk Management
CIHR seriously continues assessing opportunities, challenges and risks at three levels: strategic, programmatic and corporate. For environmental scanning and response development at a strategic level, each of the 13 Institutes refers to its Advisory Board to provide a wide variety of perspectives on health and health research issues. These boards identify threats to the health of Canadians and opportunities for rapid advances in health knowledge and develop strategic research initiatives in response. At the programmatic level, CIHR assesses the opportunities and risks associated with different types of research and designs appropriate research funding mechanisms. At the corporate level, CIHR is working towards a framework for integrated risk management, and the corporate planning process involves the identification and assessment of risks on an annual basis.
In 2008-2009, CIHR plans to define its corporate risk profile in support of its risk management framework objective.
Challenges
Research takes time and a sustained investment. A large portion of the CIHR budget is committed to grants and awards that extend over three to five years. CIHR is continually challenged by the need to provide this longer term funding while maintaining its capacity to fund new projects. To mitigate this risk, CIHR has introduced investment modelling to better forecast the future impacts of funding decisions and the concept of "steady-state" dynamics to ensure relative stability in the number of applications funded and success rates across time.
Evaluating the results and outcomes of CIHR's funded research is challenging as linkages between health research inputs, outputs and impacts are difficult to trace when knowledge develops incrementally over time and through multiple channels. Attribution of credit for research impacts can also be complex, as impacts often result from a number of research projects carried out or funded either collaboratively or independently in the same and/or different countries. In addition, the application of research findings is influenced by a variety of contextual factors. CIHR's approach focuses on measurement of impact with the recognition that certain impacts will not easily be attributable to specific organizations or activities.
One critical consequence of this challenge of measuring impacts is that CIHR lacks all the information and evidence it requires to optimize its programming and allocate its resources. To mitigate this risk CIHR has invested heavily in its evaluation and analysis capacity and this is starting to yield tangible returns. For example, in 2008-2009 CIHR will be implementing its End of Grant Reporting policy that will require researchers to document the impacts that their research has had in terms of science and influence on health care providers and health policy makers. Moreover, Blueprint II will refine CIHR's objectives and provide a framework to guide future programming choices and resource allocation.
CIHR is also challenged by increasing application pressure and the increasingly high quality of individual grant applications. To maintain excellence, CIHR will continue to rely on peer review to assess applications - the internationally-recognized gold standard methodology. This growth in demand for CIHR resources is more than a reflection of the strength Canada enjoys in health research excellence. From 1998 to 2004, the size of Canada's university faculty grew by over 18%. At the same time, federal programs, such as the Canada Research Chairs (CRC) program and the Canada Foundation for Innovation (CFI), have significantly invested in health research infrastructure and in attracting leading researchers to Canada. CIHR (in collaboration with the other two granting councils and the CFI), recently commissioned a study on this "Balance of Funding" issue. The study examined how investments in research, infrastructure and operations are inter-related and how these should be co-ordinated in order to maximize benefits. Getting this balance correct will certainly help CIHR meet the needs of Canada's health research community and realize its mandate for excellence.
---
Summary Information
Financial Resources (in millions)
| 2008-2009 | 2009-2010 | 2010-2011 |
| --- | --- | --- |
| $928.6 | $915.0 | $918.2 |
Human Resources1
| 2008-2009 | 2009-2010 | 2010-2011 |
| --- | --- | --- |
| 458 | 456 | 455 |
Departmental Priorities
Priority
Type
Programs
Planned Spending
(in millions)
2008-2009
2009-2010
2010-2011
Strategic Outcome: Advances in Health Knowledge - Canadian health research advances health knowledge and is responsive to current opportunities and priorities
Strategic Priority #1:
Research
Advance health knowledge, through excellent and ethical research, across disciplines, sectors, and geography.
Ongoing
1.1 Open Research
$462.6
$464.3
$464.3
1.2 Strategic Priority Research
$122.6
$104.6
$107.4
Strategic Outcome: People and Research Capacity - A strong and talented research community with the capacity to undertake health research
Strategic Priority #2:
Researchers
Develop and sustain Canada's health researchers in vibrant, innovative and stable research environments.
Ongoing
2.1 Researchers and Trainees
$196.1
$200.6
$201.0
2.2 Research Resources and Collaboration
$50.9
$49.5
$49.5
2.3 National and International Partnerships
$25.2
$25.2
$25.2
2.4 Ethical, Legal and Social Issues (ELSI)
$2.9
$3.0
$3.0
Strategic Outcome: Knowledge Translation and Commercialization - Health research is translated and adopted into practice, programs and policies that offer more effective health services and products, a strengthened health care system, and the improved health of Canadians.
Strategic Priority #3:
Knowledge Translation
Catalyze health innovation in order to strengthen health and the health care system and contribute to the growth of Canada's economy.
Ongoing
3.1 Knowledge Translation of Health Research
$40.8
$41.1
$41.1
3.2 Commercialization of Health Research
$27.5
$26.7
$26.7
---