Succession planning and management guide
Archived information
Archived information is provided for reference, research or recordkeeping purposes. It is not subject à to the Government of Canada Web Standards and has not been altered or updated since it was archived. Please contact us to request a format other than those available.
How does succession planning and management link with integrated HR and business planning?
As illustrated below, the process of planning and managing succession is a subcomponent of the broader integrated HR and business planning process. A gap analysis may point to a number of priority areas, one of which may be succession planning. Other priority areas may include recruitment, change management, employment equity, official languages, etc. As illustrated, succession plans should be incorporated into your integrated HR and business work plan. For more information on integrated planning, see the integrated HR and business planning checklist.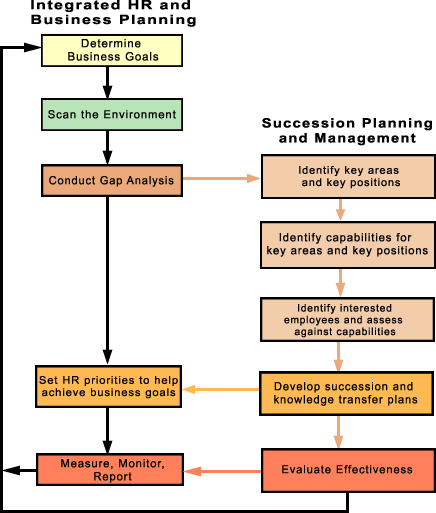 Date modified: