Federal Accountability Action Plan, April 2006
Archived information
Archived information is provided for reference, research or recordkeeping purposes. It is not subject à to the Government of Canada Web Standards and has not been altered or updated since it was archived. Please contact us to request a format other than those available.
Message from the Prime Minister of Canada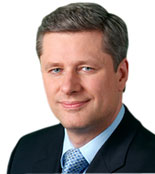 Canadians have said they want us to turn over a new leaf in the way we do business in Ottawa. Canadians want to be able to trust their federal government, and know that it is accountable.
Today we are delivering on the first of our five priorities by introducing the Federal Accountability Act and its companion Action Plan. Our plan will:
ban institutional and large personal donations to political parties;
ensure that positions of public trust cannot be used as stepping stones to private lobbying;
provide real protection for whistleblowers who show great courage in coming forward to do what is right;
strengthen the capacity and independence of Officers of Parliament, including the Auditor General, to hold the Government to account; and
increase the transparency of appointments, contracts, and auditing within government and Crown corporations.
These measures signal a significant change in how federal politics and government will work in Canada. Canadians understand this priority, and they have said they want us to deliver on our other key priorities:
lowering taxes for all Canadians by cutting the GST from seven percent to six percent;
ensuring safe communities by cracking down on drugs, guns, and gang crime;
giving parents choice in child care with a $1,200 annual payment for each child under six and helping create more child-care spaces; and
working with the provinces and territories to establish a patient wait-times guarantee.
Turning over this first leaf—the Federal Accountability Act—is my government's commitment to delivering the good, clean government that Canadians deserve and expect.
The paper version was signed by
The Right Honourable Stephen Harper
Prime Minister of Canada
---
Message from the President of the Treasury Board of Canada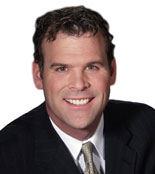 On February 6, 2006, the Prime Minister asked me to deliver on our government's commitment to introduce the proposed Federal Accountability Act in the House of Commons as our first major piece of legislation.
I am proud of the efforts of all of my colleagues, my Parliamentary Secretary Pierre Poilievre, and public servants across government—from policy specialists to legal drafters—who have made this possible.
Thanks to this collaboration, we are introducing a solid piece of legislation and a clear plan of action that address every element of our platform, and more. The Federal Accountability Act and companion Action Plan is about making everyone more accountable—from the Prime Minister to parliamentarians, from public-sector employees to all Canadians and businesses who receive government funding.
Canadians expect no less. Accountability is the foundation on which Canada's system of responsible government rests. It is key to assuring Parliament and Canadians that the Government of Canada is using public resources efficiently and effectively, and that it answers for its actions.
In developing this Act for the consideration of Parliament, and the Action Plan, we have used the most effective ways, both legislative and non-legislative, to meet our commitments. We have taken steps to ensure that the proposed changes do not discourage individuals and organizations from doing business with government. And we have included measures to simplify and streamline rules so that government functions more efficiently.
This is an important undertaking—one that will require the commitment and dedication of parliamentarians and public servants alike. I am confident that, together, we can rebuild the confidence and trust of Canadians.
The paper version was signed by
The Honourable John Baird
President of the Treasury Board of Canada
---
Highlights
Through the Federal Accountability Act and Action Plan, the Government of Canada is bringing forward specific measures to help strengthen accountability and increase transparency and oversight in government operations. The comprehensive Action Plan includes a proposed Federal Accountability Act, supporting policy and other non-legislative measures, and a draft bill to amend the Access to Information Act.
Through this Action Plan, the Government will:
reform the financing of political parties by reducing the opportunity to exert political influence through large donations to political parties and candidates;
ban secret donations to political candidates by prohibiting electoral district associations and parties from transferring money to their candidates from trust funds;
strengthen the role of the Ethics Commissioner by introducing a new Conflict of Interest Act and granting powers to the new Conflict of Interest and Ethics Commissioner to enforce it;
toughen the Lobbyists Registration Act by introducing stricter rules for lobbyist activity and giving a new Commissioner of Lobbying enhanced powers to investigate and enforce them;
ensure truth in budgeting with a Parliamentary Budget Authority by creating the position of Parliamentary Budget Officer to provide objective analysis to Members of Parliament and parliamentary committees concerning the state of the nation's finances, trends in the national economy, and the financial cost of proposals under consideration by either House;
make qualified government appointments by introducing a uniform process for appointing Agents and Officers of Parliament and ensuring that public appointments are based on merit;
clean up the procurement of government contracts by enshrining in law a commitment to fairness, transparency, and openness in the procurement process, and by appointing an independent Procurement Auditor to provide additional oversight of the procurement process;
clean up government polling and advertising by preventing public opinion research and advertising contracts from being used for partisan or personal benefit, and by appointing an Independent Advisor to conduct a full review of public opinion research practices discussed in Chapter 5 of the Auditor General's November 2003 report that the previous government explicitly exempted from Justice Gomery's consideration;
provide real protection to whistleblowers who disclose government wrongdoing by introducing specific penalties for offences, granting powers to the new Public Sector Integrity Commissioner, creating a Public Servants Disclosure Protection Tribunal to consider cases of reprisal, providing public-sector employees with access to legal counsel and continuing to ensure they have adequate access to the courts, and providing a $1,000 reward to public-service employees who have the courage to expose wrongdoing in the workplace;
strengthen access to information legislation by extending its reach and scope, and by tabling for consideration by parliamentary committee a draft bill to further amend the Access to Information Act and a discussion paper to ensure the full consideration of views and possible approaches;
strengthen the power of the Auditor General by expanding the reach and scope of the Auditor General's investigative powers to help Parliament hold the government to account;
strengthen auditing and accountability within departments by clarifying the managerial responsibilities of deputy heads within the framework of ministerial responsibility, and by bolstering the internal audit function within departments and Crown corporations; and
create a Director of Public Prosecutions, outside the Department of Justice, with the authority to conduct criminal prosecutions under federal law.
This Action Plan strikes an appropriate balance between oversight and flexibility. The Government of Canada will strengthen and streamline its management policies and consult with stakeholders on reducing barriers that inhibit access to government. It will:
establish an independent blue-ribbon panel to identify barriers to access for recipients of government grants and contributions, and to recommend changes to Government policies and practices to ensure a fair, economical, and efficient delivery of grants and contributions programs;
review its procurement and financial management policies to identify where they could be streamlined, and where the Government could replace transaction-level requirements and rules with basic principles of management accountability and transparency; and
repeal policies and regulations where they inhibit the effectiveness of public-service employees, rather than promote accountability and good management.
Table of Contents
Date modified: