Federal Accountability Action Plan, April 2006
Archived information
Archived information is provided for reference, research or recordkeeping purposes. It is not subject à to the Government of Canada Web Standards and has not been altered or updated since it was archived. Please contact us to request a format other than those available.
Introduction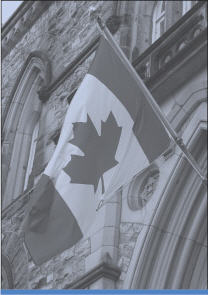 Accountability is the foundation on which Canada's system of responsible government rests. A strong accountability regime assures Parliament and Canadians that the Government of Canada is using public resources efficiently and effectively. It also promotes ethical practice—actions undertaken in government must be motivated by the public interest and carried out in accordance with legislation and policy. Effective accountability also means that those who manage public resources must be prepared to report openly on results achieved.
In a culture of accountability, roles and responsibilities are clear so that people know what is expected of them and answer for their performance; appropriate rewards for good performance are in place; and there are swift consequences in cases where rules are knowingly broken. Furthermore, a high degree of transparency makes government more accountable, and is vital to the effective participation of citizens and organizations in developing public policy.
Canadians have every right to expect that public-office holders and public-sector employees will be guided by the highest standards of ethical conduct. Recent political scandals—notably those concerning government sponsorship and advertising activities—have contributed to a further erosion of Canadians' trust and confidence in government, and have brought issues of accountability, transparency, and integrity to the forefront of public discussion and debate.
This Action Plan represents the Government of Canada's response to those concerns. It is a blueprint for more accountable, open, and ethical government.
In its pursuit of greater effectiveness and accountability, the Government has made sure that the measures contained in this Action Plan strike an appropriate balance between oversight and flexibility. It has recognized that, within this new accountability regime, the public service must maintain its capacity to deliver important programs to Canadians efficiently and effectively. Accordingly, the Government will streamline its management policies to replace superfluous controls and rules that hinder the effectiveness of the public service, and will consult with stakeholders on ways to reduce barriers that inhibit access to government.
Date modified: