ARCHIVED - Parks Canada

This page has been archived.
Archived Content
Information identified as archived on the Web is for reference, research or recordkeeping purposes. It has not been altered or updated after the date of archiving. Web pages that are archived on the Web are not subject to the Government of Canada Web Standards. As per the Communications Policy of the Government of Canada, you can request alternate formats on the "Contact Us" page.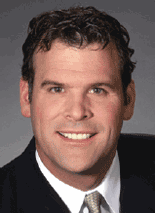 As the Minister responsible for the Parks Canada Agency, I am pleased to present this annual report to update Canadians on our progress over the past year. I am proud of the way in which the Agency and its dedicated personnel have carried out their important mission of protecting and presenting our natural and cultural heritage, so that it can be experienced and appreciated by all Canadians.
Our national parks, national historic sites and national marine conservation areas play host to more than 20 million people from around the world each year. Maintaining the historic and ecological integrity of Canada's heritage places is among the Agency's key priorities. Parks Canada also made significant progress in "greening" its own operations and vehicle fleet, and in minimizing the environmental impacts of its activities.
In 2006-2007 Parks Canada continued to make real progress to establish new national parks and national marine conservation areas. Once again, Parks Canada's dedicated and highly professional staff, with the active participation of Canadians from all walks of life, played a key role in achieving the sustainable development and heritage conservation goals of the Government of Canada.
Our heritage sites—both natural and cultural—have an enormous impact on our relationship with Aboriginal peoples. Through Parks Canada, our Government continues to work hand-in-hand with the Aboriginal community to properly manage and preserve our national parks and shared heritage.
Our Government is investing to improve the condition of heritage assets, repairing and replacing visitor facilities and capital assets and improving the ecological health of our national parks. Our goal is to open the eyes of our visitors to the beauty of these fragile places and impress upon them the importance of their preservation.
I am greatly encouraged by all that Parks Canada has been able to accomplish in 2006-2007. I am confident in the Government of Canada's ability to meet the heritage challenges that confront us, and to realize the full potential of our magnificent heritage resources.

The Honourable John Baird
Minister of the Environment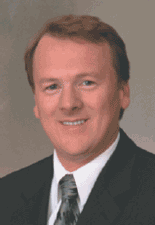 I am proud to submit this Annual Report, highlighting the achievements of the Parks Canada Agency from April 1, 2006 to March 31, 2007. The results presented in the 2006-2007 Annual Report build on the successes described in previous annual reports.
Again this year, we have made progress in advancing the identification and protection of the rich natural and cultural heritage shared by all Canadians. We have continued our efforts to engage more and more Canadians in the preservation and presentation of these special places, especially through our efforts to ensure that Canadians, visitors and stakeholders appreciate the significance of these national heritage places, and support their protection and enjoyment opportunities.
And we achieved all of this in the context of tremendous and complex challenges brought about by various internal and external factors such as the changing demographics, the increased population's interest in environmental issues and the importance we grant to local communities' involvement.
More challenges await us, but as this report clearly demonstrates, the Agency's team has proven its dedication towards achieving lasting results.
More than a mission, protecting and telling the story of Canada and presenting the precious natural and cultural treasures of Canada is a privilege that the Agency takes very seriously and a responsibility that we embrace with pride.
Parks Canada's ability to offer Canadians a wide array of opportunities for memorable experiences – with one of the finest and most extensive system of national parks, national marine conservation areas and national historic sites in the world – is largely attributable to the dedication and excellent work of all the people who are part of the Parks Canada family—the employees and partners who, across the country, truly make Canada a great place to live.
Alan Latourelle
Chief Executive Officer
Section 1: Parks Canada Overview
This section demonstrates that the Parks Canada Agency fits within the overall Government policy agenda and describes the Agency's mandate, key legislative framework, major systems and programs, the fundamental challenges and opportunities facing the organization, and selected results and progress against specific key planned results and performance expectations.
Parks Canada's Mandate
"On behalf of the people of Canada, we protect and present nationally significant examples of Canada's natural and cultural heritage, and foster public understanding, appreciation and enjoyment in ways that ensure the ecological and commemorative integrity of these places for present and future generations."
The Parks Canada Agency plays a key role in achieving the Government of Canada's sustainable development and heritage conservation goals (see Parks Canada's Sustainable Development Strategy in the Library Section of the Agency's website, www.pc.gc.ca ).
With an annual budget of approximately $600 million and 5,400 employees (1600 seasonal) located in more than 460 communities across Canada, Parks Canada protects and presents representative examples of Canada's natural and cultural heritage places from sea to sea to sea.
In December 1998, Parliament passed the Parks Canada Agency Act that established Parks Canada as a Separate Service Government of Canada Agency. In 2000, Parliament passed the Canada National Parks Act. This Act modernized Parks Canada's historic role recognizing the importance of education and visitor experience within the Parks Canada mandate, and the role they play in protecting Canada's national, natural heritage, through a system of national parks, for future generations. In a similar fashion, the Canada National Marine Conservation Areas Act of 2002 called for the creation of a system of marine conservation areas representative of the country's oceanic and Great Lakes waters.
Responsibility for the Parks Canada Agency rests with the Minister of the Environment. Parks Canada is a Separate Service Agency, and its Chief Executive Officer reports directly to the Minister of the Environment. Legislation (Bill C-7) establishing Parks Canada's reporting relationship to the Minister of the Environment came into force in 2004-2005.
The authorities for the programs for which Parks Canada is responsible are derived from the Parks Canada Agency Act, the National Parks Act, the Historic Sites and Monuments Act, the Canada National Marine Conservation Areas Act, the Department of Transport Act, andthe Heritage Railway Stations Protection Act.
For more than a century, the Government of Canada has been involved in protecting and presenting Canada's outstanding natural and cultural heritage. Parks Canada manages three major systems:
System of National Parks of Canada;
System of National Historic Sites of Canada; and
System of National Marine Conservation Areas of Canada.
Parks Canada directs or coordinates activities that conserve other specific aspects of Canada's heritage:
Historic Places Initiative;
Federal Heritage Buildings Program;
Heritage Railway Stations Program;
Canadian Heritage Rivers System Program;
Federal Archaeology Program; and
National Program for the Grave Sites of Canadian Prime Ministers.
The Agency also contributes to international heritage conservation through its leadership and participation in international conventions, programs, agencies and agreements:
Representing the Government of Canada on the UNESCO Convention Concerning the Protection of the World Cultural and Natural Heritage (the World Heritage Convention);
Contributing to UNESCO's Program on Man and the Biosphere;
Serving as the State Member for Canada in the World Conservation Union (IUCN); and
Serving jointly with the Canadian Conservation Institute as the representative to the International Centre for the Study of the Preservation and Restoration of Cultural Property (ICCROM).
The Three Major Systems
National Parks of Canada
Canada's system of national parks protects representative examples of the country's distinct terrestrial regions, and encourages public understanding, appreciation and enjoyment of these parks, in ways that leave them unimpaired for future generations to experience and enjoy.
National Historic Sites of Canada
Canada's system of national historic sites fosters public awareness and appreciation of Canada's cultural heritage for the benefit, education and enjoyment of this and future generations. The system does this in a manner that represents the significance and irreplaceable legacy represented by the places, people and events that have shaped Canada and the cultural resources associated with Canada's historic places. Parks Canada encourages and supports national historic sites owned and managed by third parties.
National Marine Conservation Areas of Canada
Canada's system of national marine conservation areas protects and presents representative areas of the country's distinct oceanic and Great Lakes environments and encourages sustainable use, public understanding, appreciation and enjoyment of this marine heritage, in ways that leave it unimpaired for future generations. This is the newest of the three major systems.
Parks Canada plans and reports on these major systems, obligations, and on the achievement of its mandate through its Program Activity Architecture (PAA), a set of program activities linked to planned results and performance expectations. The six Program Activities are:
Core Program Activities
Descriptive Summary
1
Establish Heritage Places
The establishment of heritage places covers systems planning; negotiating with stakeholders for inclusion in the national systems, obtaining ministerial approval and establishing national parks, and national marine conservation areas of Canada, and national historic sites, and other heritage places.
2
Conserve Heritage Resources
Conserving heritage resources activities include the maintenance or improvement of ecological integrity in national parks; the sustainable use of national marine conservation areas and the protection of unique marine ecosystems; the maintenance and improvement of commemorative of commemorative integrity in national historic sites managed or influenced by Parks Canada; and the protection and management of cultural resources under the administration of Parks Canada that are not associated with national historic sites.
3
Promote Public Appreciation and Understanding
Promotion of public appreciation and understanding involves programs and activities that are aimed at reaching Canadians in their communities where they live, work and learn and inviting them to become more involved in the protection and presentation of the nation's natural and cultural heritage.
4
Enhance Visitor Experience
Enhanced visitor experiences are sought by setting the stage for visitors to enjoy meaningful, high-quality experiences through the provision of information, infrastructure, facilities, programs, services and personnel. This includes pre and on-site trip planning information, reception and orientation services, interpretation programming, campgrounds, hiking trails and other recreational services, visitor safety programs and ongoing post visit information.
Non-Core Program Activities
Descriptive Summary
5
Townsite Management
Townsite management activities and operations of communities, within Canada's national parks provide municipal services such as drinking water, snow removal, garbage pick-up and disposal, sewage treatment, road and street maintenance, and fire services, to support visitors and residents.
6
Throughway Management
Throughway management activities include the operation, maintenance and repair of roads, bridges, provincial and inter-provincial highways and waterways that connect communities and pass through national parks and national historic sites. Parks Canada is responsible for nine national historic canals/waterways including the Trent-Severn Waterway and the Rideau, Lachine and Chambly canals.
The specific challenges and opportunities Parks Canada faces in meeting its performance commitments are outlined below:
For the most part, Canadians are generally supportive of what the Agency does and the services that it delivers. However, the Agency cannot deliver on its planned results by acting alone. A wide range of partners, stakeholders and other Government departments and Agencies at all levels is directly or indirectly involved in activities of the Agency. The Agency seeks to find shared interests to move initiatives forward but, there are times when interests diverge and progress toward a planned result does not meet expectations within the planned timelines.
Agency capacity (funding) is a challenge to the establishment of new, protected heritage areas. Cost increases in the western Canadian economies of British Columbia (Olympics) and Alberta (energy) affect the Agency's ability to recapitalize existing assets or build new ones, anywhere in the country, (e.g. twinning of the Trans-Canada highway through Banff National Park) in a cost-effective manner as costs have increased everywhere and there are labour shortages because of the movement west.
There are competing demands for lands of interest to Parks Canada in some unrepresented natural regions of the country and in areas where the Agency has identified expansion of an existing national park as a vehicle to improve its ecological integrity. Governments; federal, provincial, territorial and Aboriginal strive to accommodate these diverse demands.
Aboriginal peoples have been supporters of the national parks system. The Agency continues to work closely with First Nation groups within the framework of land claim agreements, Court decisions and existing establishment agreements to manage heritage areas.
Some Agency commitments such as maintaining or improving the ecological integrity of national parks are long-term while other ecological integrity issues can be addressed more quickly resulting in immediate improvement.
Finally, Parks Canada shares with park systems of other western countries such as the United States, New Zealand and Australia the challenges of changing demographics (an ageing, increasingly urban and more racially diverse population) and continued relevancy in modern society. The challenge facing Parks Canada is to conserve what is timeless while keeping pace with the modern needs of Canadians1.
Establish Heritage Places
Canadians are blessed with many truly remarkable heritage areas. The difficulties that the Agency faces in ensuring that these areas are put under a protection regime are very real: more than 20 per cent of pre-1940's built heritage has already been lost forever; increasing the number of parks in unrepresented natural regions requires a large and growing resource investment and extremely complex negotiations; and the development of national marine conservation areas poses its own set of complications.
The Agency is doing all that it can to meet the planned result for establishment of national parks and national marine conservation areas. As many of the factors that affect this planned result are beyond the control or influence of the Agency there is a risk that revised establishment targets will not be met.
Once a building is demolished, it is gone forever; once wilderness disappears, it cannot be replicated; once marine ecosystems are impaired, they are difficult or impossible to restore. Parks Canada will strive to meet these challenges and work with Canadians to increase the number of protected Canadian heritage areas. Targets have been revised to reflect the limits imposed by available funding and are now more realistic given the evolving complexity of the establishment environment.
Conserve Heritage Resources
Parks Canada's conservation efforts revolve around the principles of ecological integrity of national parks, commemorative integrity of national historic sites and the sustainable use of national marine conservation areas. There are challenges: demand is exceeding available resource levels and, there are external factors over which the Agency has no control or limited ability to influence.
Many national parks are located in areas where there are external threats to the ecological integrity of the park. St. Lawrence Islands and Point Pelee National Parks are two examples of parks in locations where there are external threats due in part to large urban populations and water borne pollutants over which the park has no control.
However, recent pan-Canadian discussions on global warming and greenhouse gas emissions have heightened awareness of their impacts on natural and built heritage. A culture of built heritage conservation is growing at local, municipal and provincial levels that will support enhanced protection of cultural resources.
Promote Public Appreciation and Understanding
The demographics of the Canadian population continue to evolve; Canadians are getting older, becoming more urbanized and more ethnically diverse. The baby-boomers are in or heading into retirement and young people are growing up in an information age where their community and connections increasingly take place in a virtual world. All this will affect public policy and the way in which Parks Canada delivers its mandate. Meeting the changing needs of Canadians, connecting with, engaging and responding to new Canadians and youth are among the most significant challenges and opportunities facing the Agency.
Responding to the challenge of reaching out to new audiences requires the building of relationships with individuals and organizations and enhanced understanding of mutual goals.
The Agency has acted on the 2005 Minister's Round Table recommendations on outreach, communications, research, and bringing Parks Canada content to school classrooms across the country (for details, see Section 2) in order to build our constituency.
Enhance Visitor Experience
Our visitors, at sites surveyed, continue to report high levels of satisfaction, and rate the quality of service provided in national parks and national historic sites as among the best of all federal government services.
The Agency has directed funding on a priority basis to restore visitor infrastructure and facilities and has invested in visitor related socio-economic research to better understand current and potential visitor needs. The Agency will move quickly to respond to the findings and will seek to work more effectively with partners. An enhanced quality visitor experience will lead to the strengthening of a sense of connection between visitors and heritage places and an increased sense of stewardship.
Parks Canada will continue to position and promote national parks and national historic sites as places that, because of the richness and importance of their heritage values, offer exceptional and memorable opportunities for visitor experiences. These experiences will enhance Canada's interest in ensuring the ongoing conservation and protection of their heritage.
Operational Issues
The 1998 replacement value of Parks Canada's assets was estimated at $7.1 billion. It is now estimated, in 2006/2007 dollars, their replacement value is close to $10 billion. Recapitalizing Parks Canada's historic and contemporary facilities is an important priority of the Agency.
In addition, new revenues from fee increases are being reinvested to maintain and upgrade Parks Canada facilities to support visitor use and enjoyment.
Parks Canada resources have gone to the most urgent health and safety items, many of which, including highway maintenance and repairs, are only indirectly related to the four core Program Activities of the Agency mandate. That coupled with increases in construction costs has meant that not all planned projects will be completed during the planning period.
Over the years, Canadians have consistently expressed approval of the Parks Canada service offer. Surveys have shown that they rate Parks Canada amongst the best federal government organizations. Parks Canada is proud of that record and strives to deliver its mandate in ways that will ensure that our children's children have the same opportunity to experience and enjoy their heritage, as does the present generation.
Parks Canada's overall performance in 2006/2007 is summarized below. Figure 1 shows the Agency's specific planned results by program activity, performance expectations, expenditures and progress during the year. Progress is rated by one of four categories: "on target", "reasonable progress", "caution" or "insufficient information ".
On Target means that performance has met the target levels set by Parks Canada, and is usually applied in situations where the performance has been achieved within the reporting year.
Reasonable Progress means that progress (in areas over which the Agency has control or direct influence) toward a multi-year goal is reasonable, and, if continued, is likely to lead to achievement of the long-term target.
Caution means that either short-term goals are not being met, or that progress toward longer-term goals is below expectations.
Insufficient Information means that there is not enough information to make a determination of progress.
The Agency will not act unilaterally to establish parks or national marine conservation areas. Success requires the support of local communities, stakeholders, Aboriginal communities and provinces and territories.
However, Parks Canada is making progress in the establishment of national parks within available funding levels. Work towards the national marine conservation area establishment targets has advanced but the situation is both complex and time-consuming and there is a risk that the establishment target will not be met.
The number of designations of nationally significant places, persons and events is below the average per year target over the last three years. Parks Canada is not the sole originator/sponsor of designation proposals that are put before the Historic Sites and Monuments Board.
Parks Canada has made progress since 2005/2006 in putting in place an ecological integrity monitoring and reporting system for each national park. As well, there are many examples of successful projects that will contribute to improvements in ecological integrity in individual parks. However, the natural resources of our national parks remain under threat – many of those threats are beyond the direct control or influence of the Agency.
Parks Canada is making progress in eliminating the negative environmental aspects of its own operations, funding has been used to improve the environmental stewardship in the park townsites.
Funding is also being used and is planned to be used to address issues of commemorative integrity that were reported as being of concern in the 2005/2006 Performance Report.
Parks Canada's heritage places continue to attract over 20 million visitors each year. Surveys indicate that these visitors are highly satisfied with the quality of Parks Canada services and the enjoyment of protected heritage places. Parks Canada visitors continue to have safe visits considering the nature of the experience particularly in parks where visitors venture into the backcountry, ski and hike in often rugged terrain.
However, Canadians in general and the visiting public continue to demonstrate a low level of awareness of national historic sites and national parks and the overall level of understanding of their national significance also remains below expectations. New product development and enhanced products are required to ensure that national parks and national historic sites continue to generate interest in terms of travel and leisure as well as ensure long-term interest and attendance.
Section Two provides detail on Parks Canada's achievements in 2006-2007 by key planned result.
Office of the Auditor General Reports
The Auditor General has assessed Parks Canada Agency's performance information presented in Section 2 of this report. This assessment is only a review level of assurance, and does not constitute an audit. The Auditor General's Assessment Report is included in front of the performance information in Section 2.
The Auditor General has audited Parks Canada Agency's financial statements. These financial statements and the Auditor General's Audit Report are presented in Section 4 of this Performance Report.
The Auditor General has not reported on other sections of this report.
Management Statement of Responsibility for Performance Information
The report is based on the reporting principles and other requirements in the 2006-2007 Departmental Performance Reports Preparation Guide published by Treasury Board Secretariat, and is in accordance with the criteria of fairness and reliability of the Office of the Auditor General for performance information presented to Parliament.
The Parks Canada Agency Act requires the Auditor General of Canada to provide an assessment of the fairness and reliability of the performance information. It is not the role of the Auditor General of Canada to assess or comment on the Agency's actual performance.
Management has established systems and practices designed to provide reasonable assurance on fairness and reliability of the Agency's performance information. Parks Canada is continually improving its financial and performance information, introducing new measures and enhancing data collection in others. Some information is based on management's best estimates and judgements. Limitations on the quality of the information and plans for improvements are indicated in the report.
The Agency's Senior Management oversees preparation of this document and approves the final report. In my view, the information is the best available and, represents a comprehensive, balanced, and transparent picture of the performance of Parks Canada for fiscal year 2006-2007.
Alan Latourelle
Chief Executive Officer
Ottawa
September 14, 2007