Human Resources Planning Guide for Executives
Archived information
Archived information is provided for reference, research or recordkeeping purposes. It is not subject à to the Government of Canada Web Standards and has not been altered or updated since it was archived. Please contact us to request a format other than those available.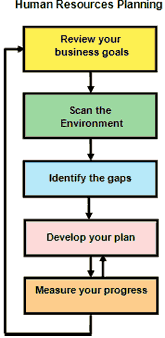 The five-step process
This process guides you through five steps to develop a successful human resources plan that is aligned with your organization's business objectives.
Date modified: