ARCHIVED - RPP 2007-2008
Public Works and Government Services Canada

This page has been archived.
Archived Content
Information identified as archived on the Web is for reference, research or recordkeeping purposes. It has not been altered or updated after the date of archiving. Web pages that are archived on the Web are not subject to the Government of Canada Web Standards. As per the Communications Policy of the Government of Canada, you can request alternate formats on the "Contact Us" page.
MINISTER'S MESSAGE
I am pleased to present Public Works and Government Services Canada's (PWGSC) Report on Plans and Priorities for 2007-2008. This report outlines our key priorities and challenges for the year ahead.
PWGSC plays an important role in the daily operations of government. It is the government's principal banker, accountant, central purchasing agent, translation authority, real property manager and enabler of access to government services online through its common technology infrastructure. It is also leading a number of major transformation initiatives to modernize government and provide better service to Canadians.
In the year ahead, my department will continue to focus on its transformation activities. We will pay particular attention to our ongoing efforts to simplify the way the government purchases goods and services. This process will result in many tangible benefits to suppliers and taxpayers. For suppliers – and particularly small and medium enterprises – it will help reduce the cost of doing business and ensure they have open and fair access to government contracts. For taxpayers, it will mean better value for money as the government consolidates purchasing and takes full advantage of its buying power.
In support of the government's Federal Accountability Act and Action Plan, we will appoint a Procurement Ombudsman to review our policy on procurement and ensure it reinforces a fair, open and transparent process. We will appoint an independent advisor to conduct a full review of public opinion research practices across government. In addition, we will implement a Code of Conduct for Procurement.
My department remains fully committed to delivering quality services to our clients during this period of ongoing change. I am proud of the progress it has achieved so far and in its unwavering dedication to serving Canadians.
The Honourable Michael M Fortier
MANAGEMENT REPRESENTATION STATEMENT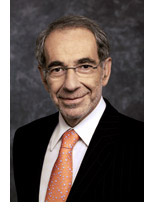 I submit for tabling in Parliament, the 2007-2008 Report on Plans and Priorities (RPP) for Public Works and Government Services Canada.
This document has been prepared based on the reporting principles contained in the Guide to the Preparation of Part III of the 2007-2008 Estimates: Reports on Plans and Priorities and Departmental Performance Reports:
It adheres to the specific reporting requirements outlined in the Treasury Board Secretariat guidance document;
It is based on the department's Strategic Outcomes and Program Activity Architecture that were approved by the Treasury Board;
It presents consistent, comprehensive, balanced and reliable information;
It provides a basis of accountability for the results achieved with the resources and authorities entrusted to it; and
It reports finances based on approved planned spending numbers from the Treasury Board Secretariat in the RPP.
I. David Marshall
Deputy Minister of Public Works and Government Services
SECTION I – DEPARTMENTAL OVERVIEW
Our Raison d'être
Our raison d'être is to ensure optimum value to Canadians and to the government in the provision of common, central and shared services. Through the delivery of our services,Public Works and Government Services Canada (PWGSC) enables other government departments and agencies to provide their programs and services to Canadians.
Our Business
PWGSC has annual expenditures of some $4.5 billion and employs approximately 12,000 people. We are the government's manager and steward of common office space, and provider of real estate services. We are its central purchasing agent, banker and accountant. We also provide services in the areas of payroll and pensions, information technology, translation, audit, communications and consulting. In addition, we play a leadership role in the Secure Channel initiative and in greening of government operations.
Highlights of the scale, scope and value of our business are provided in Figure 1. Our focus on quality services and sound stewardship contributes directly and indirectly to the Government of Canada's four core strategic outcome areas: those related to economic, social, international and government affairs. (See Canada's Performance 2006 at: http://www.tbs-sct.gc.ca/report/govrev/06/cp-rc-eng.asp).
Our Strategic Priorities
In support of government priorities, PWGSC must respond to the demands for strategic transformation of our business. However, at the same time, we must ensure that our capacity to deliver ongoing services is not compromised or put at risk.
Figure 1 - PWGSC Business Highlights

Accommodates 241,000 federal employees in 6.8 million square metres of space in 1,796 locations.
Purchases on average $12 billion worth of goods and services, managing about 60,000 transactions.
Provides $150 million in telecommunications and informatics services.
Provides 130 federal government services on-line including secure e-government services.
Handles $1.5 trillion in Receiver General cash flow, involving 260 million payments in 200 countries.
Administers compensation for 300,000 government pay accounts and 328,000 pensioner accounts.
Provides over 2 million epasses for on-line credentials for use in accessing government services.
Contributes to the rehabilitation and preservation of heritage buildings (e.g., Library of Parliament).
Modernizes pension payment systems for Canadians.
Continues to lead the federal government's involvement in the remediation of Sydney Tar Ponds.
Manages military procurement in cooperation with DND and Industry Canada.

Leads the government's sustainable development agenda for Greening of Government Operations, including green procurement and improving the energy efficiency of buildings.
The Receiver General reduced the annual cost of payment operations by $39 million.
Translation Bureau reduced prices by 17 percent for administrative documents.
Supports the language industry in Canada, participating in the creation of the Language Technologies Research Centre, in Gatineau, Quebec, and establishing internship positions for translators.
Makes significant contributions to the implementation of the Federal Accountability Act.
Achieved government-wide net savings, as reported in the Departmental Performance Report, 2005-2006, of $160 million in Real Property Services and $69 million in Acquisitions Services.
Continues to implement the Secure Channel for Canadians' access to government services.
Continues to modernize the Public Accounts of Canada on behalf of 169 federal departments & agencies.
With these goals in mind, PWGSC is focusing on the following areas in 2007-2008:
Transforming Our Business;
Supporting the Government's Strategic Agenda;
Managing Projects of National Importance; and
Delivering Ongoing Services.
1. Transforming Our Business
PWGSC is entering the third year of our business transformation agenda, which is aimed at finding ways to deliver services faster, smarter and at a reduced cost, and at improving the accountability and transparency of our operations.
As part of our efforts to transform our business, PWGSC is committed to further clarify roles and responsibilities with our colleague departments and to build our human resources capacity to meet the future needs of government.
The transformation of our business encompasses the following main initiatives:
Procurement Transformation:
Real Property Transformation;
Information Technology Shared Services;
Clarifying Roles and Responsibilities; and
Building Capacity.
Procurement Transformation: This initiative is aimed at changing our procurement role from one based on transactions to one based on the provision of strategic management of supply, and the creation of a whole-of-government approach to procurement. This approach will promote greater efficiencies, lower costs and greater accountability.
Procurement Transformation is aimed at:
Improving access to goods and services required for government organizations;
Delivering savings to government;
Promoting easier access to government business opportunities for small and medium enterprises;
Building the capacity to better account for the way in which the government spends taxpayers' money; and
Greening procurement.
While recognizing the potential benefits of procurement reform, there were challenges facing the initiative. As a result, Canada's New Government undertook an assessment of the initiative. Given the complexity of the task at hand, we estimate that it will take longer to achieve our projected savings than first thought. Revised targets are reflected in the government's fiscal projections for the period starting in year three of Procurement Transformation (2007-2008) to year seven (2011-2012). See The Economic and Fiscal Update, November 2006, for details.
In addition, we are improving PWGSC's capacity to support the transformation.
Furthermore, PWGSC has established six regional offices of the Office of Small and Medium Enterprises.
Figure 2* PWGSC Expenditure Summary for 2007–2010

Government Services Program

Raison d'être — to ensure optimum value to Canadians and government in the provision of common, central and shared services
Strategic Outcomes
Strategic Outcomes

Planned Spending ($ millions)

2007-2008
2007-2009
2007-2010
Quality Services

2,245.1

2,035.3

1,953.2

Sound Stewardship

288.5

298.4

290.4

Adjustments

520.6

283.9

81.9

Total

3,054.2

2,617.6

2,325.5

Government Service

Note: See Section III, Table 1 for financial details

Table totals vary
due to rounding.

.

Service

Planned Spending ($ millions)

2007-2008
2007-2009
2007-2010
Real Property

2,340.3

1,957.5

1,692.7

Acquisitions

208.2

199.4

182.7

Information Technology

195.5

147.1

145.8

Receiver General and Public Service Compensation

186.9

186.3

188.2

Government Information

47.6

42.7

42.7

Greening Government Operations

5.7

14.6

3.4

Business Integration

11.9

11.9

11.9

Special Operating Agencies: Consulting and Audit Canada, Translation Bureau

58.1

58.1

58.1

Total Spending

3,054.2

2,617.6

2,325.5

Total FTEs

11,870

11,854

11,889

* Figure 2 provides a summary of forecast expenditures for 2007-2010 for each of the eight service areas that fall under the Government Services Program.
Real Property Transformation: The Real Property Transformation strategy is directed at improving the management of the department's real property portfolio so that we reduce costs, increase productivity, enhance accountability and transparency, and support the government's environmental agenda.
We plan to reduce costs through:
More rigorous application of space and fit-up standards;
Improved inventory management; and
Maintaining overhead efficiency.
In 2006-2007, Real Property awarded a contract to study and provide recommendations on the challenges facing the management of 35 properties within PWGSC's Crown-owned real property portfolio. The contract was later amended from 35 to 40 properties. In 2007-2008, we will review the study's range of options to determine the most cost-effective and efficient way to provide accommodation to federal departments while generating savings.
Accountability and transparency will be enhanced through clearer roles and responsibilities, the development of a comprehensive performance management and measurement framework, and better reporting. Finally, the strategy will support the government's environmental agenda by continuing to ensure that its buildings are energy efficient and environmentally-friendly.
Information Technology Shared Services: The vision of Information Technology (IT) Services is to become the centre of excellence for the delivery of IT shared services to the government. Currently, the government's IT infrastructure is highly fragmented, with numerous data centres, servers, telecommunications networks, functional applications and software configurations. This fragmentation can impede effective government-wide initiatives.
To address this, PWGSC is working with six partner federal organizations to move toward a shared services approach in the area of IT. Over the next five to seven years, we will focus on steadily increasing the number of organizations participating in this approach. At the same time, we will expand on existing initiatives to build a common IT infrastructure across government. The centrepiece is the Secure Channel, which gives Canadian citizens and businesses secure high-speed access to the government's on-line services and provides a network for all federal departments and agencies.
The Secure Channel is critical to the operation of program delivery in the Government of Canada and is poised to support PWGSC's major transformation activities as they reach more advanced stages. It will also support Service Canada in its mission to integrate services from various federal departments to form a single delivery network.
Clarifying Roles and Responsibilities: We aim to serve our clients better by being more focused on client needs, and by helping clients better understand what we do and what value we add. Some key components of this are:
Increasing our efforts to involve suppliers and giving them more time to adjust to changes with respect to Procurement Transformation;
Giving departments more time and support in building their internal capacity and putting in place new procurement practices;
Applying industry standard competencies and best practices to improve overall performance of Real Property; and
Continuing to work with partners responsible for delivering and managing IT infrastructure and shared services to ensure better technology and business alignment.
Building Capacity: In order to meet the demands for expertise to achieve our Business Transformation goals and to address our aging demographics, we are taking steps to build human resources capacity. Examples of steps we are taking include:
Working with the Department of National Defence to develop and implement an integrated strategy that addresses the pressing recruitment, retention and training challenges for military procurement and project management;
Working with public and private partners ensuring that we have the needed expertise to create new enterprise-wide shared IT products and services;
Collaborating with the translation industry to build a shared professional development infrastructure that will encourage Canada's official language minority and cultural communities to create a high-calibre bilingual and multilingual translation supply; and
Establishing recruitment and development programs for expertise such as accountants, environmental experts, engineers, consultants, procurement specialists, and computer scientists.
Further details for each business area are noted in Section II, Program Activities.
2. Supporting the Government's Strategic Agenda
PWGSC will work to support the following priorities:
Accountability;
Security;
Environmental protection; and
Strong economic management.
Accountability: PWGSC will support the implementation of the Federal Accountability Act. In particular, it will include the appointment of a Procurement Ombudsman to:
Review government procurement practices on an ongoing basis;
Review complaints with respect to government contracts (up to certain thresholds);
Review complaints with respect to contract administration;
Ensure the availability of alternative dispute settlement mechanisms for willing participants; and
Submit an annual report to the Minister of PWGSC.
A Code of Conduct for Procurement, which has been released for consultations with suppliers, will be implemented. The Code consolidates the government's existing suite of conflict of interest and anti-corruption policies, and will apply to both suppliers and public service employees.
We will also implement audit recommendations designed to strengthen management and accountability in the areas of advertising and public opinion research.
PWGSC will continue to strengthen its corporate governance and management capacity through further implementation of the provisions of the Management Accountability Framework. The Office of the Chief Risk Officer will continue to provide advice directly to the Deputy Minister and the department's senior management team on risk-related issues. In addition, we will continue to work with the Office of the Comptroller General to strengthen the internal audit capacity of government.
Security: PWGSC will continue to support the government in the area of security by providing such services as military procurement, border infrastructure, the Secure Channel, the Industrial Security Program and a range of other advisory and support services.
Environmental Protection: PWGSC, through the Office of Greening Government Operations, leads in efforts across government to improve environmental performance. In 2007-2008, we will continue to provide departments and agencies with advice and guidance on a wide range of environmental issues. We will work with Treasury Board Secretariat and our clients to develop policies and performance measures related to the greening of government operations. We will also use the purchasing power of the government to foster improved environmental performance by our suppliers. We will continue to promote high standards for energy efficiency and environmental performance in our real property portfolio, and will continue our work on the management and remediation of contaminated sites.
Strong Economic Management: PWGSC fully supports the government's commitment for strong economic management, which emphasizes value for money ensuring controlled, focused and efficient management. Our transformation agenda will help to make government more cost-effective to the benefit of Canadians. We have been working to modernize the Public Accounts of Canada, which is expected to provide the government with better information to manage its finances.
3. Managing Projects of National Importance
PWGSC manages projects and horizontal initiatives of national importance as part of its mandate. On behalf of its clients, it manages major projects such as military procurement.
PWGSC is working closely with the Department of National Defence (DND) to ensure that the Canadian Forces have the equipment needed to operate in today's environment. DND is accountable for the definition of operational requirements and development of performance and technical specifications, while PWGSC is accountable for the contracting.
In addition, PWGSC leads on behalf of government a number of major projects, including the following:
Parliamentary Precinct Renovations;
Shared Travel Services Initiative;
Pension Modernization Project;
Government of Canada Marketplace; and
Clean-up of Sydney Tar Ponds.
We will also undertake Alternative Service Delivery in the areas of Property Management and Project Delivery.
See Section III, Tables 11, 12, 14 and 15 for details.
4. Delivering Ongoing Services
Although a major business transformation exercise is under way at PWGSC, we remain mindful of our commitment to the ongoing delivery of quality services. The challenge is to ensure that the transition to new business models does not disrupt our ongoing services.
PWGSC must continue to deliver its critical services such as pension payments to Canadians, accommodation and pay to public servants, procurement, information technology and telecommunications services to Canadians and government, as well as translation and interpretation services to Parliament and government.
Our Employees
The success of PWGSC depends in large measure on the knowledge, skills, talents and motivation of its people. We are faced with an aging workforce many of whose members are likely to retire in the next few years. In addition, implementation of the transformation agenda will require new sets of skills, including an increased capacity for strategic management and increased expertise in the application of information technology. In this respect, PWGSC has a large stake in public service renewal, the recruitment of new employees and the development of new skills.
A major human resources priority will be to ensure that our employees have the development opportunities they require to continue to do their jobs effectively, to advance their careers and to meet the skill requirements of a post-transformation business environment.
The success of an organization is dependent on committed and engaged human resources. We will continue our efforts to better reflect the growing diversity of Canada and demonstrate leadership in maintaining a work environment conducive to the effective use of both official languages. There will be increased emphasis on mentoring, succession planning, knowledge transfer, and the development of leadership, management and teamwork skills.
PWGSC's Statement of Values
We conduct ourselves with integrity and treat others with respect. We act in the best interests of the public, respect our commitments, remain non-partisan in all our actions, and provide government with the best advice possible.
In doing our jobs in common, central and shared services, we:
Uphold the public trust;
Act and negotiate in good faith;
Work within the law;
Speak honestly;
Use processes that are visible to all;
Act in a fair and considerate manner;
Deal with people equitably and with civility;
Seek, consider, and value input; and
Accept the consequences of our actions.